Guide to Smarter Contract: SoftBank HIKARI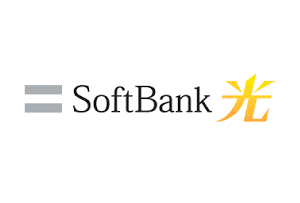 Softbank Hikari is provided by Softbank, one of the 3 largest telecommunication companies in Japan.
SoftBank is also known as a large multinational telecommunication company as it has a relationship with Yahoo, Sprint, and T-mobile in the US.
It started an internet service with Yahoo! Japan, but the name was changed to Softbank HIKARI because there is no capital relation with yahoo! (US) anymore.
Also, it was the former parent of Sprint, which was the 4th largest telecommunication company in the US. After, Sprint and T-mobile merged, they still hold 8.5% share of T-mobile.
Softbank also has a share of Uber Technologies, WeWork, and many other global companies.
Softbank has its own IPoE network, which can avoid traffic jams of the internet, and so the speed is faster than other services.
Because of the international awareness of SoftBank and its fast internet, SoftBank HIKARI internet has become the most popular internet service among foreign users in Japan.
This article talks about things you need to know before joining SoftBank HIKARI such as speed, fees, discounts, and the official promotion.
If you want an English translation for an online contract for SoftBank HIKARI, click the link below.
English Guide to Online Contract for SoftBank HIKARI
The features of SoftBank HIKARI
Softbank HIKARI is one of the most popular internet services in Japan as it provides fast internet at reasonable prices.
Below, we explain how Softbank HIKARI can offer faster internet and talk about its monthly charges and Initial & Installation fees.
Fast Internet Speed by Its Own IPoE Network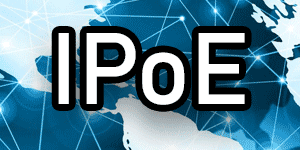 Including SoftBank, many ISP(Internet Service Provider)s in Japan use NTT(Japan's largest telecommunication company)'s IPv6 network, which is called FLET's.
For connecting to the internet, they have to use a device called NTE (Network Terminal Equipment).
However, NTE can't make the band broader by itself, so once traffic gets very high, the speed of the internet gets slower.
So, some ISPs started to use a new connection type called IPoE. This type of connection can avoid using NTE, so they can make the band broader by themselves.
To beat other ISPs that use IPoE, SoftBank got its own IPoE network (IPv6高速ハイブリット), so it can monopolize the network to provide only for its customers.
The strong private IPoE network makes Softbank HIKARI provide faster internet than other services.
Monthly Fee
In Japan, monthly charges for the internet depend on users' housing types.
Home Type (Detached House) is 5,720 yen, Mansion Type (Apartments) 4,180 yen.
SoftBank HIKARI monthly fee
Housing type
Monthly Charge
Home
(Detached House)
5,720 yen
Mansion
(Apartments)
4,180 yen
4,180 yen Mansion Course is available for apartments that have FLET's HIKARI line.
FLET's HIKARI has the largest coverage area all over Japan, many apartment buildings have already had Flet's HIKARI installed.
Sometimes, if users' apartments don't have FLET's lines in them, they need to order the internet with Home Course. Home Course internet is a little more expensive than those of Mansion Course but fast, so it can be a better option for some users.
After ordering the service, SoftBank HIKARI let its customers know if Mansion Course is not available for their apartment. And in that case, you can choose Home Course or cancel the service without any cancelation fee.
Below is the link to SoftBank's official webpage where you can order SoftBank HIKARI with discounts and cashback.
Softbank HIKARI official Promotion Page

Initial & Installation Fee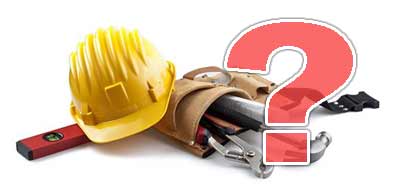 Softbank HIKARI Initial & Installation Fee
Housing conditions
Initial Fee
Installation Fee
Detached Houses
or Apartments without Flet's
3,300 yen
26,400 yen
Apartments with Flet's available
3,300 yen
2,200 yen
Basically, you need to pay 26,400 yen for Detached houses, because they need to wire optical cable from the nearest electronic pole to your house.
For apartments, as many buildings in Japan already have FLET's (フレッツ光) line in them, they may not need physical installation, and you pay only 2,200 yen for the installation.
However, whether you live in a detached house or apartment and your place has FLET's line or not, all the installation fees will be waived (become free) via promotion by SoftBank

.
For more details about the promotion seeofficial promotion.
Temporally Offers Mobile Internet Device till Home Internet Activated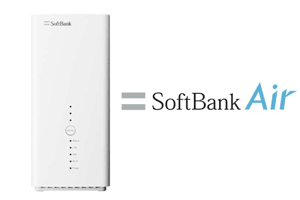 In Japan, you need to wait at least 1 to 2 weeks for most fiber internet services.
Depending on the location you live and the seasons you order the internet, it changes how long you need to wait for using the service.
It sometimes takes more than 3 weeks, often during the Spring season.
SoftBank provides a free mobile internet device(either SoftBank Air or Pocket WiFi will be sent randomly) until you get Softbank HIKARI internet activated.
When you order the service on the official promotion page

, check the Air/Pocket WiFi section.

English Guide to Online Contract for SoftBank HIKARI
How to Order SoftBank HIKARI Smartly: Promotion and Smartphone Bundle Deal
Below is the official promotion by SoftBank HIKARI. The webpage is only written in Japanese, so if you need an English guide to order the internet, clickEnglish Guide to Online Contract for SoftBank HIKARI.An explanation about the smartphone and internet bundle discount will be followed.
Official Promotion
Smartphone Bundle Deal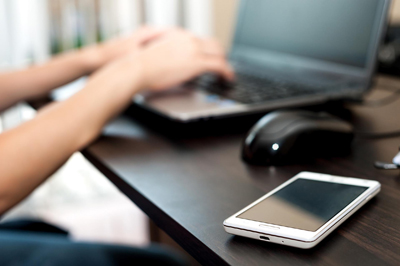 Softbank HIKARI offers a monthly bundled discount for those who use Softbank HIKARI internet and SoftBank smartphone together.
Below is the table of discounts for SoftBank smartphone's data plans.
Softbank HIKARI & SoftBank Smartphone Bundled Discount

| Data Plan | Monthly Discount |
| --- | --- |
| 1~3GB | 550 yen |
| 50GB/20GB/5GB | 1,100 yen |
*If there are multiple SoftBank smartphone users in one's family, by making a contract for Softbank HIKARI, each member can get a discount depending on their data plans.
To get a bundled discount, users additionally need to get a contract for Softbank HIKARI home phone service called White HIKARI Phone(ホワイト光電話550 yen/month).
However, because the monthly discounts of bundled discounts (from 550 to 1,100 yen) are the same as the monthly charge of White HIKARI Phone or more (and users can get multiple discounts for family members who use SoftBank smartphone service),
even if you don't need a home phone service, it is actually advantageous to get a contract for White HIKARI Phone to get bundled discount especially when you have family members who use SoftBank mobile service.